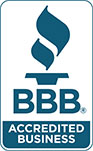 The Quality Window Company in Cahaba Heights AL
10 years of providing customers with complete product and installation service in Cahaba Heights Alabama, Sure is known locally as the quality window company in Cahaba Heights. We strive to offer our customers the highest quality product and service at the lowest and fairest price around.
Whether you're looking to replace a single window, or your renovation or new construction project requires many, you always get first class treatment from us.
Locally Owned
Quality Workmanship
Satisfaction Guaranteed
Our approach is simple: We never install or recommend products we don't believe in. Therefore, every window we install is from the brands you know and trust, and backed by decades of experience. Our large purchasing allows us to pass the savings down to our Cahaba Heights customers, so we can offer a higher quality product for less.
Customer service is something we pride ourselves on. We love what we do, and very eager about every job we perform. Whatever you're needs are, we're with you every step of the way.
Cahaba Heights Window Contractors
Our guys are professional window contractors with experience in residential and commercial applications. When we draw up the plans for your project, its based on knowledge from certified Cahaba Heights experts. When installing replacement windows, by certified window contractors, you will see a noticeable difference in performance, and energy efficiency.