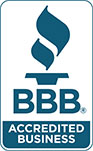 Window Manufacturers
Window manufacturers have evolved tremendously, and today the market is brimming with new products. New features are introduced along with options that increase efficiency. We constantly review new products, and consider many things about them before a manufacturer before offer their windows to our customers.
Our window manufacturers
We only carry and install windows we believe in. Our goal is to offer our customers a reliable product, that we fully tested, and is backed by a great warranty.