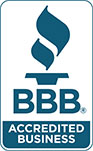 Replacement windows Charlestown RI
The replacement window buying experience can be one of the most rewarding, and smart investments you can make for your home, but can easily turn into a lot of unwanted frustration. With over thousands of window replacement options available, and so many providers, a homeowner can quickly become overwhelmed.
For over 10 years, we've been providing customers in Charlestown Rhode Island with the best choices, and the best value for new windows products and installations. Let us save you time and money by providing you with the information you need to make an educated decision.
We offer a Free in-home demo and estimate with absolutely no pressure helping you know what's available in todays replacement window market.
We offer high quality product from the brands you know and trust, low competitive pricing, and installations backed by our Quality Workmanship Warranty.
Get free information on the latest Energystar products from our partner manufacturers that will save you money on energy costs, plus so much more.
Contact us today for details.
Window replacement installations in Charlestown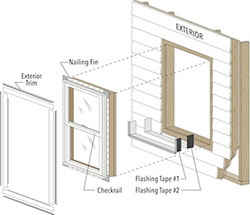 Window Sash replacement, and window insets - installations for these replacement windows can be relatively easy and don't require changing the frame.
New construction windows - Replacing the frame or any other type of window replacement falls under this service.
Whether a window sash replacement, new window inserts, or new construction windows is what you need, our professional contractors can show you many options available from our partner manufacturers on site.
After selecting the product you want to install, our window contractor will schedule your window sash replacement, or window insert replacement with our professional install team at a time that works best for you. After the install, our contractor will inspect the new windows with you, and make sure you're completely satisfied before leaving the site.
For new construction windows we review your project requirements, and purpose the best options for your needs. Because we know how important of a decision this is for your home, our contractors always provide you with the NFRC performance rating on the product we recommend, the installation methods our install team will use, and the color matches on all components for aesthetic enhancements, before we schedule your install. We always strive to offer you the best service before, during and after project completion.
After job completion, information on product warranty will be reviewed with you after our contractors review your installation.
Window replacement types
There are many window replacement options in Charlestown Rhode Island suitable for commercial and residential buildings. You can find options for vinyl replacement windows, wood replacement windows Aluminum, and fiberglass depending on the replacement or unit type you're looking for.
Vinyl replacement windows: Very popular among homeowners for their durability and attractive price tag, these windows are extremely energy efficient, and are effective at reducing thermal transfer compared to other unit types, and earlier vinyl versions. vinyl replacement windows account for over 3 quarters of the home market and for many good reasons.

Wood replacement windows: Over the years wood replacement windows have gone down in popularity mainly because of price. Wood windows require more maintenance than vinyl windows, and are prone to damage from weather elements.

However, nothing will ever match the aesthetic look of wood windows, and when properly maintained will withstand the test of time. New modern units also offer newer energy saving benefits.

Fiberglass replacement windows: fiberglass replacement windows are less likely to have seal damage because both the frame and insulated glass expand and contract at the same rate due to the same type of material their made from. In the last few years fiberglass replacement windows have surpassed aluminum windows in popularity among Charlestown Rhode Island homeowners but still remain a niche market item. We offer great fiberglass replacement options from Milgard that fall under our new construction options. Call us to learn more.
Aluminum replacement windows: In previous years aluminum windows we're simply not an option because of their poor energy efficient performance. Aluminum is known to be a conductor of both hot and cold temperature making them cold in the winter and hot in the summer. Additionally heat and cool air is released through the frame which cause your HVAC to overwork. However in new models, thermal breaks have been installed and drastically improve energy efficiency, and todays models can produce similar performance ratings as other window types. If you're considering aluminum windows, our window contractors can show you some great new options.

We also specialize in basement window replacement, kitchen & bathroom replacements, and more.