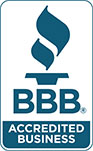 Double Hung Window Bristol RI
Offering some of the most competitively priced options for double hung windows from quality brands with over 75 years experience. We offer options from trusted brands like Andersen, Marvin, and Jeld-Wen with unbeatable prices. Our large purchasing power allows us to pass the savings down to our Bristol customers, giving them quality high end products for less.
Install windows that are industry proven so you won't have to take a chance with a brand that's less known.
Get expert help with your installation from quality certified installers with over 10 years of experience in Bristol Rhode Island that can perform your install fast with times that are the most convenient to you. Save money, and enjoy new windows that are backed by Manufacturers Warranty, Our Quality Workmanship Warranty, and our Satisfaction Guarantee.
Take advantage of our Free In-Home Demo, contact us today.
Benefits of Double Hung Windows
Sliding windows are the most popular window type in the Bristol RI area, and the double hung window ranks on top of the list. Mainly, because it's easy to maintain, offers a classic style, and its built weather tight, a lot of homeowners prefer these windows.
Sliding windows works where 2 panes of glass, also known as window sashes fit within a window frame just slightly offset from one another. Using mechanisms for sliding back and forth, either a single window sash or both will slide to create an opening to the outside.
How Double Hung Windows Work
A single or double hung window is a sliding window where the window sashes slide open vertically. The only difference between single hung and double hung is that in a single hung only one window sash opens while the other is fixed in place. In a double hung, both window sashes slide to open, and also tilt for easy maintenance.
The only true benefit to the opening the double hung makes is in the summer where a bigger opening will bring more fresh air in from the outside. Opening the top part of the window wouldn't make sense in the winter because warm air rises, and sits higher inside the room. Opening the top part would release the warm air, in the room you're trying to heat, to the outside as oppose to only having the bottom open, which will not.