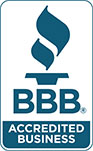 Bow Window in Bristol RI
A gorgeous window that can amplify light, extend view, and is suited for many different types of rooms. A bow window is a combination of 5 – 6 windows that angle together to project a panoramic view of the outside.
A bay window typically has 3 windows where the center one is fixed into place, with a window on each side, where a bow window will typically have 5 or more. Bow windows can add aesthetic appeal to the outside of your home, while bringing functional space to the inside of your home for many useful purposes.
Many homeowners who have a larger window in a room will be amazed at the transformation that can be made by switching to a bow window.
We offer a large variety of high end products from popular brands at low competitive pricing. We can offer you the perfect bow window for your project, with a rock-solid installation guaranteed to block air infiltration, keep out rain, and never be cold or drafty.
Before making a decision, contact us to schedule a Free In-Home Demo, and get expert information on how you can incorporate a bow window in Bristol RI your project today.
Bow Window Combinations
Bow windows can come in a variety of styles and colors to match your environment, with the custom angle options of your choice. Our experts can show you how to put together the right combination of styles and windows to create the dramatic effect you're looking for. Roof options for your window can vary using shingles or copper with copper being the more requested in Bristol.
The right bow window and installation can increase aesthetic appeal from the inside and outside of your home. The combination of aesthetics plus the feeling of additional space will add to the resale value to your home in Bristol Rhode Island, or will simply be something you and your family can enjoy for many years.