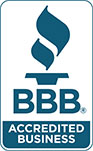 Commercial Windows Exeter RI
Many building owners in Exeter Rhode Island today overlook the fact that replacing their windows can significantly cut the cost of their energy consumption. Because most buildings run large HVAC systems, windows that are less insulated can cause the system to over work and result in higher than average utility payments, and they don't necessarily have to be in poor condition.
As a business owner, a chance to cut on any expense will only increase your bottom line. In the case of energy efficient commercial windows that incorporate low e glass and argon you can notice savings on a monthly bases even during seasons where heating and cooling is more applicable.
We've been providing businesses with commercial windows in Exeter Rhode Island for over 10 years. Our products range in many customizable options from brands you know and trust like Andersen, and Manko. Our expert install team is licensed bonded and insured with experience performing installations for small to large businesses.
Before making any decisions, give us a try by getting a free quote, and speaking with one of our window contractors for more information.
Commercial Windows and your occupants
Operating costs are one area commercial windows can benefit, the well-being of the occupants in your building along with their productivity is the other. Occupant needs have declined in the past decade as more and more buildings in Exeter Rhode Island incorporate better window systems. Mechanical insulation and ventilation, providing healthy light and fresh air to your occupants, contribute to the satisfactory work conditions of your building.
Our window experts can show you many options that will help you achieve the perfect balance of daylight, ventilation and comfort as well as natural thermal conditions. Our solutions are carefully reviewed for maximum energy saving performance even during peak periods, which will also increase the life-span of your heating and air conditioning equipment overtime.
Commercial Window Types
Floor to Ceiling Windows – If your project requires floor to ceiling windows installed according to code, call us to view many product options available from Manko Windows along with an expert analysis on how to implement your installation consistent with code or standards requirement. Our certified installers are licensed and bonded and are time efficient giving our customers accurate approximations for floor to ceiling window installations in Exeter Rhode Island so your schedule can continue to move forward at its regular pace. We provide the experience you need, and the friendly service you deserve.
Church Windows – If you're looking to install church windows in Exeter Rhode Island, we can provide the technical experience you need to install a variety of options ranging from triple-paned commercial windows to stained glass windows. We can offer a helping hand to make sure your church windows are installed accurately for the many years that they'll serve their purpose.
Greenhouse Windows – If you're looking for greenhouse windows for both commercial and hobby greenhouses in Exeter, we can offer curved, low profile glass panes. Our guys can review the arch of your greenhouse and offer installation solutions specific to your needs, and scheduled at convenient times for you and your business.
Codes and Standards
We're familiar with international building code standards like ASHRAE including more ambitious standards like the International Green Construction Code (igCC). If your project requires installing units that meet the minimum of these standards, call now to speak with an expert to learn how our installation techniques in Exeter are consistent with most of today's commercial standards including the one your project requires.