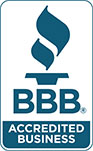 Wood Windows Coventry RI
Today's wood windows in Coventry Rhode Island have really evolved, and incorporate new technologies to enhance energy saving performance. You can find models that have the beautiful wood look and feel on the inside, with a powder coating aluminum-bonded skin on the outside to withstand the toughest weather conditions.
Far from the wood windows seen in Coventry in the past, you can count on these windows lasting a very long time.
If you're looking to install windows to match a beautiful wood interior, and increase energy efficiency, contact us today to schedule a Free In-Home Demo.
We offer products from brands you know and trust, and can offer you low competitive pricing, and expert installation options to ensure your windows will last for the many years you'll own them.
Contact us today for fast and friendly window replacement service in Coventry RI.
Benefits of Wood Windows in Coventry climate
There are very few windows that you can install today to match the look and feel of natural wood.
Because these windows cost more than vinyl windows they account for a smaller segment of the window market. But if these are the windows you want to install, you'll be impressed with the fine craftsmanship available in wood windows for the Coventry RI area today.
Benefits like:
Great thermal performance
Structural aluminum and fiberglass options for increased durability
Retain structure, and are suitable for large glazing area
Built for sound reduction
Many Energy saving add-ons like Cardinal Low E 366 glass
Many style options for matching interior wood accents
Reliable Security Features
Because of the many options available today for wood replacement windows in Coventry, you might not know where to start. We have over 10 years of happy customers, and the experience necessary to make your project local a success. Whether you're switching your residential windows to conserve on energy, or you see an opportunity to increase the resale value of your home, we can help you every step of the way.