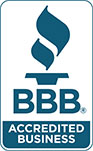 Transom windows North Kingstown RI
Shop through a large variety of transom windows in North Kingstown Rhode Island from rectangular to fan shape, modern, and Mediterranean styles. Transom in architecture is the beam that's over the door. A transom window is one that sits above the beam and door.
Transom windows can strictly be decorative or have some useful functionality. Transoms are typically installed over doors, but can also be installed over windows to add appeal or increase brightness into a room.
If you have some great ideas for project that will incorporate some transom windows, contact us today. We can show you a variety of transom window options, shapes, colors, material and framing to add the decorative wow appeal you're looking for.
We offer a Free In-Home Product Demo, with no pressure, along with expert installation options, a one-stop shop for all of your transom window needs.
Transom Window Options for North Kingstown
There are many styles to consider when you're installation these window types. Traditional, Victorian, transitional, contemporary just to name a few. Shapes come in half circles, arch patterns, rectangles, and Muntin patterns. Specialty glass, and sizing, along with stain grade wood to match oak, mahogany, burl wood, or any other wood type you might want to match.
The difference with us is that you'll be able to see our products in real life, speak with an expert in North Kingstown RI, so you can get your questions answered before having to make any kind of purchase.
Trying to buy transom windows online can be problematic. It might look like exactly what you want on the computer screen, but when it arrives it might not be what you expected at all. Even after returns, and adjustments, you still end up losing your time.
We offer convenient in-person appointment times in North Kingstown, we're always extra friendly, and offer the customer support you deserve to make your buying experience that much more enjoyable.