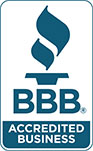 Double Pane Windows Jamestown RI
These are considered today's true energy efficient windows throughout Jamestown. As glass has evolved throughout the years, taking us from the single pane storm windows to the double pane, a lot has been learned about what makes an effective energy efficient window.
Single pane storm windows are great but they're not necessarily your best option because technology has advanced past them.
Triple pane windows insulate better but add extra weight to the frame, so they are not best solution all the time.
Today's double pane insulated windows that use argon gas, and low–e coated glass tinted specifically for our climate area, are a great window option from an energy saving perspective, and have had a long history of good opinions in occupant comfort.
We offer a large range of double pane window options in Jamestown RI from the brands you know and trust. Find the low competitive pricing you're looking for, with the expert help you need for a quality installation, with accurate, up-to-date product information.
Contact us today to take advantage of our Free In-Home Demo
What are Double pane Windows?
Double pane windows are simply two pieces of glass sandwiched together to create a sash that will fit into the frame. It's the use of new technologies that incorporate insulating gases, which are filled between the glass panes, and low–e coating that make these windows a great energy saver.
Energy efficiency in Jamestown
Double pane windows in Jamestown Rhode Island can be extremely energy efficient. For optimal energy savings, you want insulated glass that uses argon gas in between the 2 glass panes. Argon gas acts as a great insulator reducing heat loss in the winter. Additionally, low-e coating on the glass will block the heat projected by the sun during the summer, making your home comfortable during both seasons.
Don't be fooled by labels! Many products will claim to use argon gas and low-e coating. The trick is to find windows where the argon gas covers almost all of the surface area of the window, backed by a company that can guarantee how long the gas will stay in there.
The products we offer are only from companies, which we know have the technology to produce a window with a long life span, and the warranty to back them.
Additionally we use products with Energystar and NFRC performance ratings that we know have been well tested and perform superior to other models in our area.