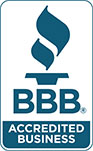 Casement Windows Saunderstown RI
Many options are available today for casement windows form the brands you know and trust. Our experts are certified installers of Andersen, Pella, and Milgard windows in Saunderstown Rhode Island. We offer a complete, comprehensive in home demo with installation options conveniently scheduled at times that are best for you.
Our installations are consistent with manufacturing specifications to insure maximum product performance, and always backed by our Quality Workmanship Warranty and Satisfaction Guarantee. Call us today for details.
What are Casement Windows?
Casement windows are hinged on one side and open similar to the way a door opens, most of the time using a crank. Not exactly the most popular window in Saunderstown among homeowners, however casement windows are surprisingly one of the more airtight options available, and are among the better window option for creating a well insulated, energy efficient environment. Because of the way the sash and window seal meet together, a stronger weather tight bond is made. A combination of casement windows and sliding windows will help reduce energy consumption.
Mainly unpopular because of the mechanical crank used to open the window, the crank has an attendancy to fail with use overtime. In more recent models, cranks have become more advanced, and use less moving parts resulting in better cranks less likely to fail. Also casements, open outwardly and the seals edges are exposed to the outside making it ware overtime with the more weather it's exposed to.
Casement Window Benefits
Consider their benefits before jumping to replace your casement windows, and look at newer models designed to open and close more conveniently using new, more advanced mechanisms for operating. New seals have also been incorporated that are more weather resistant.
We offer casement options for standard window replacements, and new construction windows in Saunderstown RI. Connect with one of our experts today and see the many options we offer perfect for projects' needs.