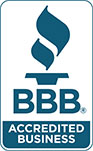 Bay windows Davisville RI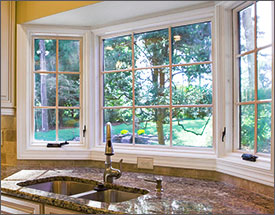 A beautiful window designed to make the look and feel of any room more spacious in your Davisville home, while bringing in light and increasing its brightness. A bay window can work in living areas, bedrooms, kitchens, as well as family or dining areas where an increase in natural light would make the environment more pleasant.
The installation is the biggest challenge with a bay window in Davisville RI. The construction of the bay window frame and the correct method of installing the waterproofing mechanisms like flashing will be the difference between a beautiful window you and your family will enjoy for many years or a world of unwanted problems.
We offer high-grade window products from Andersen, Pella, Marvin, and Milgard, and use installation procedures that's proven to support the extra weight of the window, and will never leak while complying with all building codes in Davisville Rhode Island.
Completely backed by our Quality Workmanship Warranty, and our Satisfaction Guarantee.
Before making a decision, contact us today for a Free Fast quote, and the expert assistance you need to plan your Bay Window project correctly.
What is a Bay Window?
A bay window is a series of windows that might be a combination of single or double hung windows or maybe casement windows to form a bay that projects outside of the home.
One of the more beautiful options available for your home by popular opinion, yet one of the more challenging to install, the bay window can really brighten up a room, and create a feeling of spaciousness, especially in rooms that feel more closed.
Installation Challenges in Davisville
Bay windows are one of the more challenging windows to install for contractors because they almost always leak. In fact, good friends of ours have considered eliminating them entirely as an option for homeowners; something that we feel would be a real shame because this is such beautiful feature to add to your home.
Our installation process starts off by building a frame using 1 inch and ¼ furniture grade plywood. Using this as a material will ensure the extra weight will be supported.
After the frame is complete, we use our curb method. We install a vertical frame over the window using 3 2x6 rafters at both of the windows ends, then we install the roof with plywood / shingles, or copper. Afterwards we flash the roof with galvanized steel or copper, and then lay any finish that needs to be laid. This is by far the most effective application we've seen when installing a bay window in Davisville Rhode Island or any window that extends past the house.